International Housing
Thank you for visiting our web-page.
Apartments
Here you find information about our apartments which are located in the direct neighbourhood of the University Campus. They are furnished in a contemporary, bright and friendly style, a place you can feel at home in the centre of the city.
Apartment House
The size of the apartments varies from 12 to 20 m². The apartments are fully furnished with a bed, a closet, desk and a leather lounge chair, to make your stay comfortable. The kitchenette is equipped with a fridge, 2 flame stove, chinaware and cookware. Upon request we provide towels and linen. Free internet access is available. Furthermore, we provide washing machines and tumble dryer as well as a vacuum cleaner and all necessary cleaning supplies. You can leave your bike in the garage.
Lage
Central and in the vicinity of the University
Our recently upgraded Apartment Building is in the middle of the Uni area, in a vibrant district called Rotherbaum. You are within walking distance to the Alster river lake in the heart of the city, as well as to the popular Schanzenviertel, offering a great variety of shops and restaurants. The State Library, various Bookshops, Copy Shops are around the corner, for your leisure you find a great variety of restaurants offering international cuisine, Coffee shops and Bars. If you need to travel you find Public Transportation in front of your doorstep.
Rental Conditions
The monthly rent is between € 590 and € 630 depending on the size and the location of the flat. The rent includes all running cost except the mandatory broadcasting fee which every tenant has to pay.
This is what you get for your money:
completely furnished apartment
free internet access
towels and linen upon request
washing machine, tumble dryer
vacuum cleaner - cleaning supplies
space to leave your bike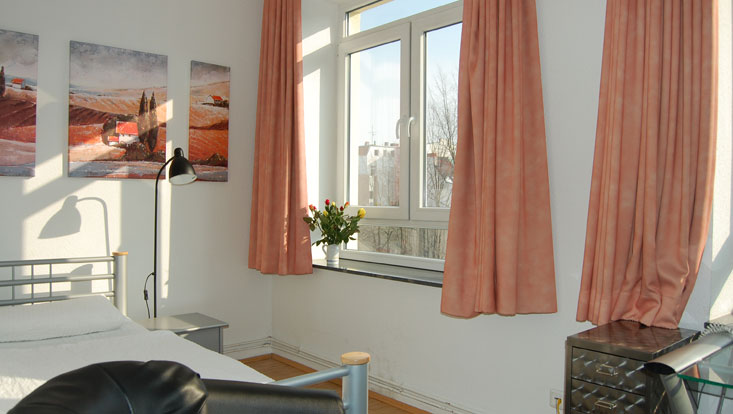 Photo: UHHMG/Klupp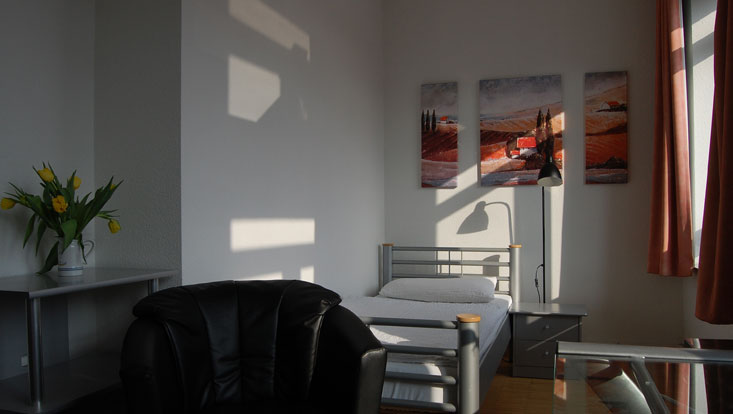 Photo: UHHMG/Klupp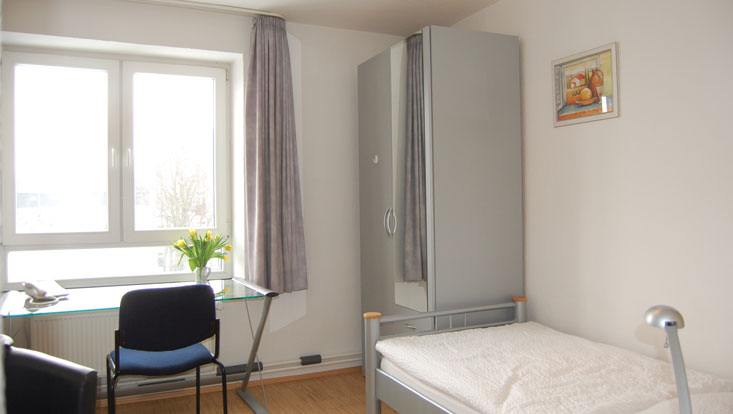 Photo: UHHMG/Klupp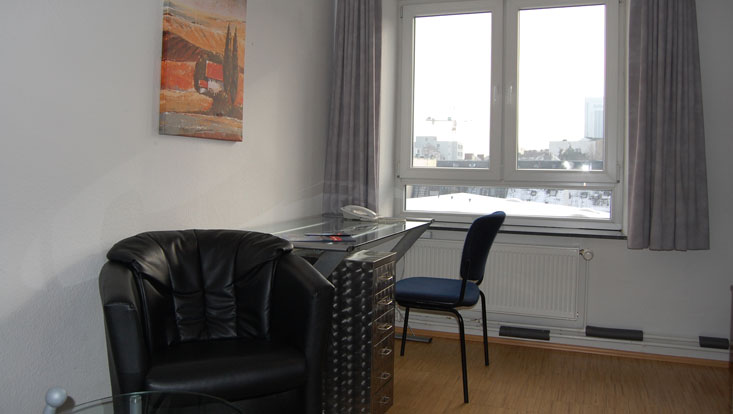 Photo: UHHMG/Klupp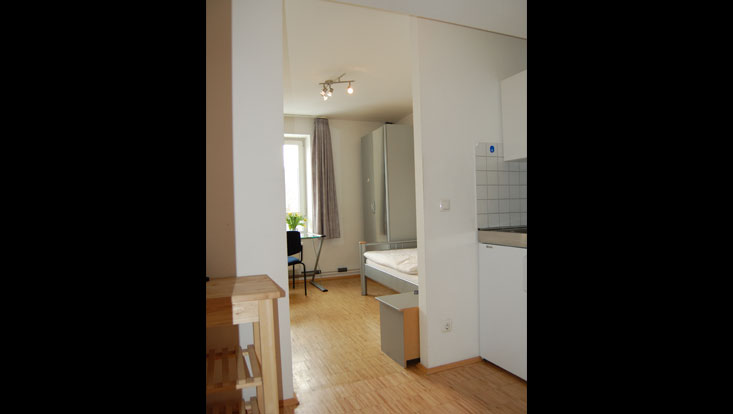 Photo: UHHMG/Klupp
Bedsitter (view from the kitchenette)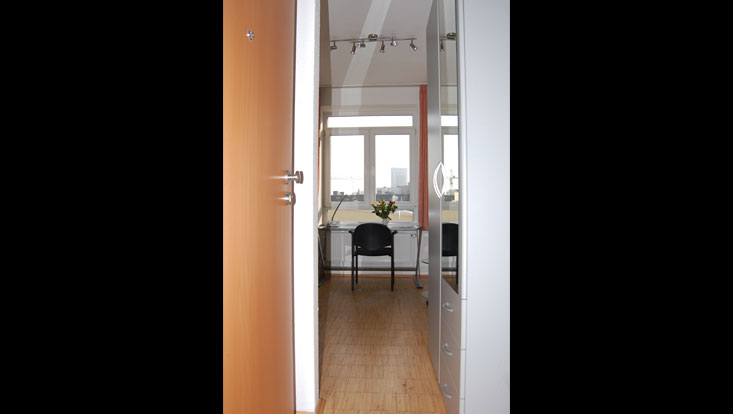 Photo: UHHMG/Klupp
Bedsitter (view from the kitchenette)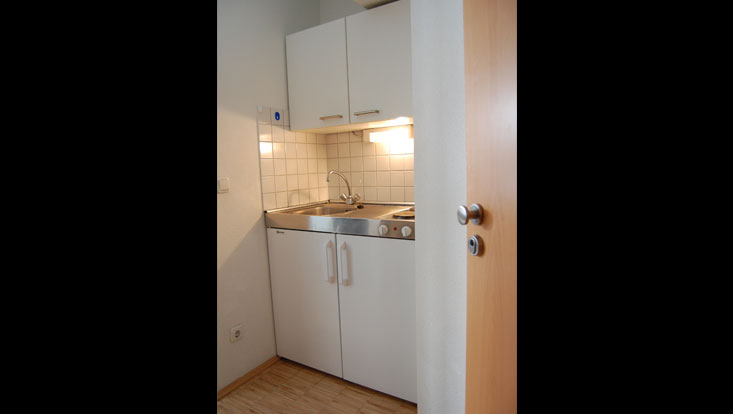 Photo: UHHMG/Klupp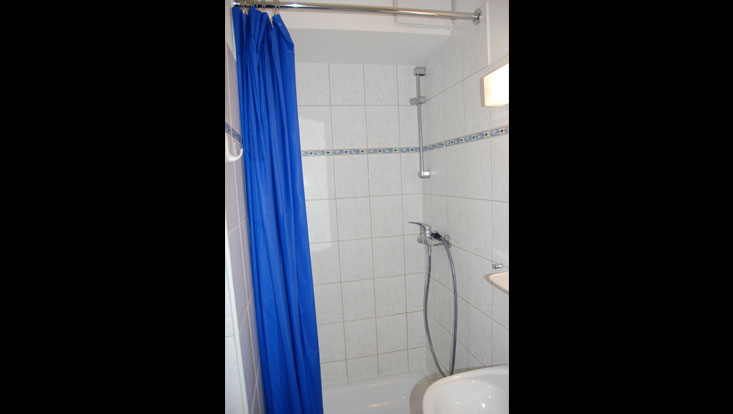 Photo: UHHMG/Klupp
Photo: UHHMG/Klupp